Looking for a unique getaway in Hocking Hills – Ohio? Look no further. Take a tour through unique lodging options for everything from a romantic getaway to a family retreat. These HockingHills.com properties are truly one-of-a-kind.
Smaller Unique Stays (1-6 Guests)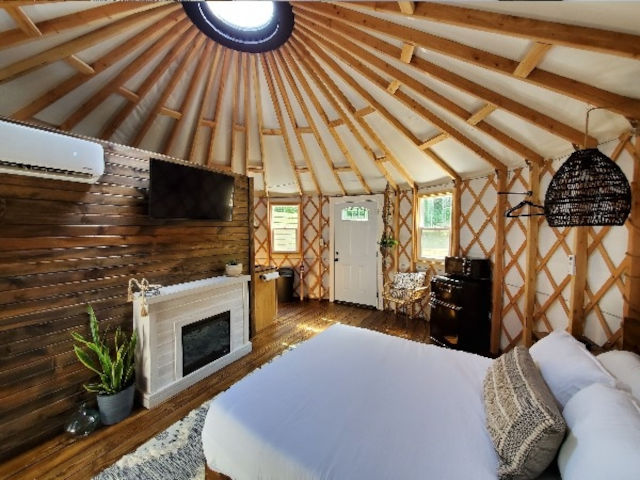 Hillside Retreats
Stay in one of their 2 unique yurts or their one of a kind tiny home all with hot tubs. Try out minimalistic living for your next hocking hills adventure. Each accommodation can hold up to 2 guests each.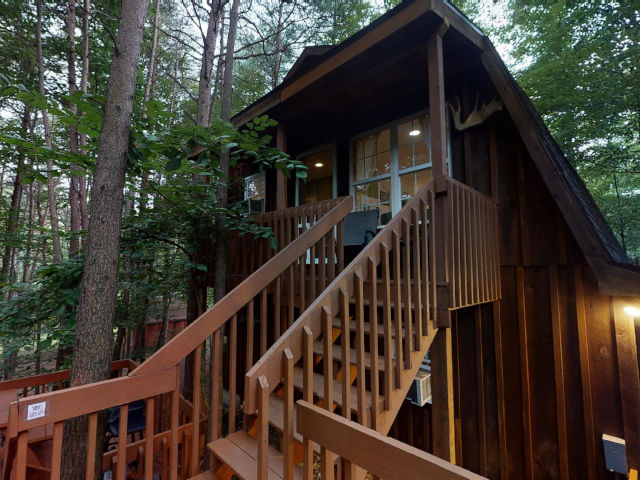 The Tree House in Hocking Hills
Book their treehouse for a romantic getaway for two! Relax by their pond and enjoy their private acreage! Unwind in the hot tub after a nice hike!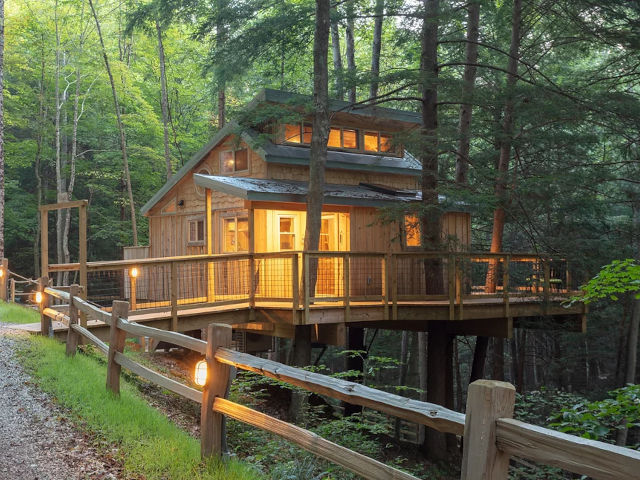 Hocking Hills TreeHouse Cabins
Elevate your next Hocking Hills getaway in one of the 4 authentic treehouses with Hocking Hills Treehouse Cabins. They can sleep anywhere from 2-6 guests. Perched high above the ground the treehouses offer amazing views of 15 private acres of woodland and caves. The Treehouses are conveniently located just minutes from popular attractions within Hocking Hills State Park including Old Man's Cave, Ash Cave, and Cedar Falls. Unwind in our wood-fired hot tubs or enjoy the view from the amazing wrap-around decks!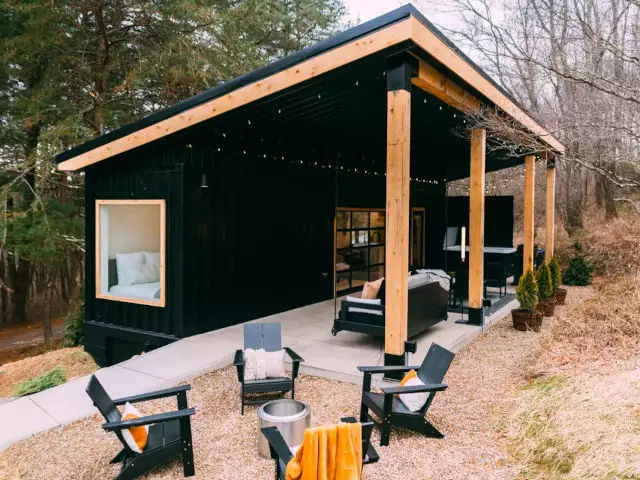 Hocking Hills Unique Cabins
Stay in one of their 3 unique properties. The Lily Pad, a shipping container unit for 2 guests which is nestled on 13 acres of woods just 2 miles from Old Man's Cave. Ivy Cottage which is cozy enough for up to 6 guests. Unwind in the hot tub or cozy up to the gas fireplace. L3nee's Lay-Up pronounced La Nay is a unique cabin featuring a half court covered indoor/outdoor 10 foot basketball hoop. This unique cabin also features 2 shipping containers with private bedrooms.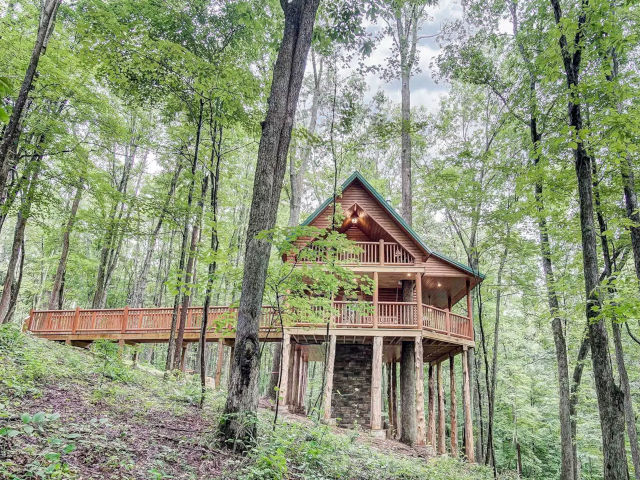 Canopy Ridge Cabins
Stay in one of their 3 traditional log cabins. Check out the canopy treehouse, which is a log cabin treehouse! The Treehouse can hold up to 4 guests and the cabins can hold up to 6 guests each! The Canopy Treehouse is nestled up in the trees 20ft off the ground made from 6-inch cedar logs. It has a hot tub, seasonal outdoor shower, large walk-in shower and a fully furnished kitchen.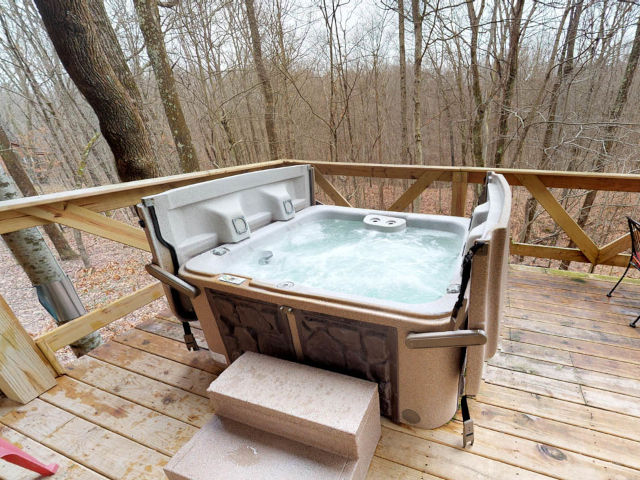 Comfort in the Woods
Check out their 4 genuine log cabins or their newest property the Treehouse. Their cabins can hold from 2-6 guests and the treehouse is perfect for two! The Treehouse sets on a 20 foot high platform nestled in a canopy of trees. The deck wraps around the entire treehouse with the hot tub overlooking a stream. Enjoy the birdseye view as you look down upon the deer and wildlife strolling along the property.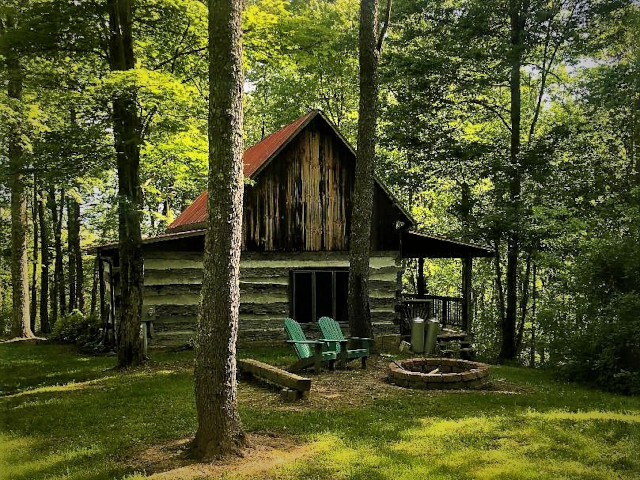 Acorn Acres Cabins
Stay in the frontier cabin which is an 1840s log cabin perfect for 2. They also have one other cabin or 2 other cottages which can hold 2-7 guests each. Cozy up next to a wood burning fireplace in Whitetail Run or Buck Run. Relax in a hot tub at any of their cabins.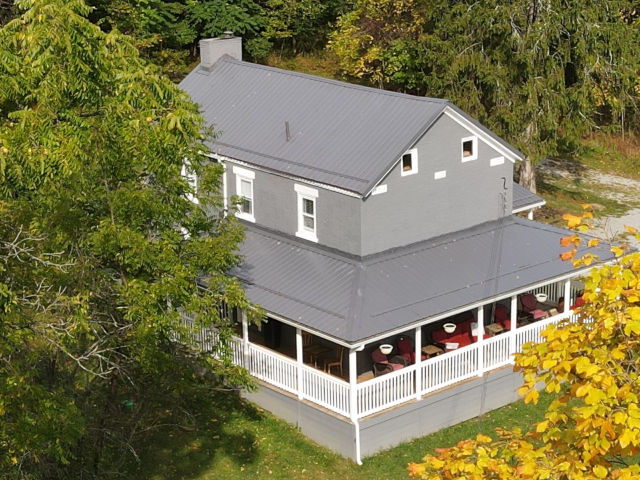 Homestead 1835
Homestead 1835 is the perfect getaway for two guests but can accommodate up to six guests, comfortably. Experience all of the historic charm of a pre-civil war home without skimping on any of the amenities.Original red oak flooring and barn beams take you back in time while the brand new over-sized clawfoot tub, and granite counter tops, offer comfort and style.Somehow, being here is like living a secret. Welcome to Homestead 1835. We'd love to share our beauty and our history with you.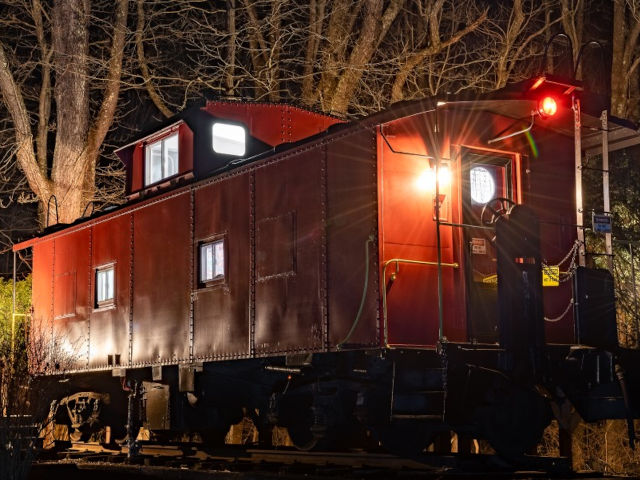 Hocking Hills Caboose
Located in the heart of the Hocking Hills, Ohio, just a few miles from Ash Cave, Old Man's Cave, Cedar Falls and Conkles Hollow, The Hocking Hills Caboose is a 1950's Seaboard Air Line Railroad caboose that's been converted to a guest cottage. The caboose sleeps five with a full bath, kitchenette, dining nook and a large deck with a gas grill to enjoy meals and relax outside. Make your Hocking Hills stay a unique experience at The Hocking Hills Caboose!
Larger Unique Stays (7+ Guests)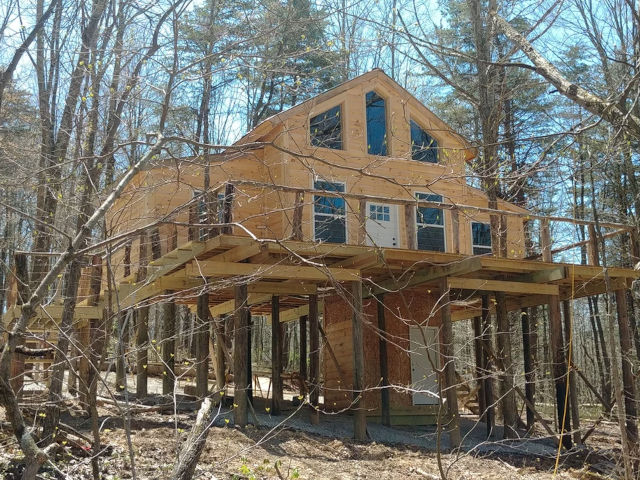 Cozy Treehouse Cabins
Built by the owner and his son, Treehouse #1 can accommodate up to 7 guests! Explore their 10 private acres or relax on their large deck. Star gaze by the fire ring or unwind in the hot tub.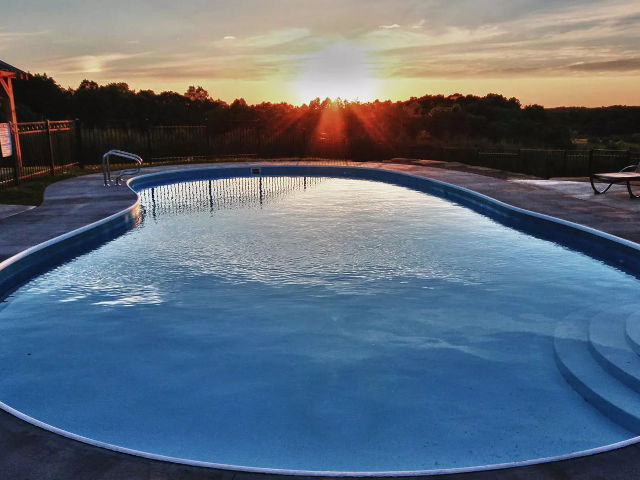 Bourbon Ridge Retreat
Bourbon Ridge Retreat has 3 lodges and 2 cabins which all have swimming pools. The cabins can hold up to 4 guests and lodges range from 14-24 guests. All the cabins and lodges are on the same property if you are looking for a place to have a reunion. Angel's Envy and Ridgemont Lodge have an indoor/outdoor pool open all year round. This property has private hiking trails.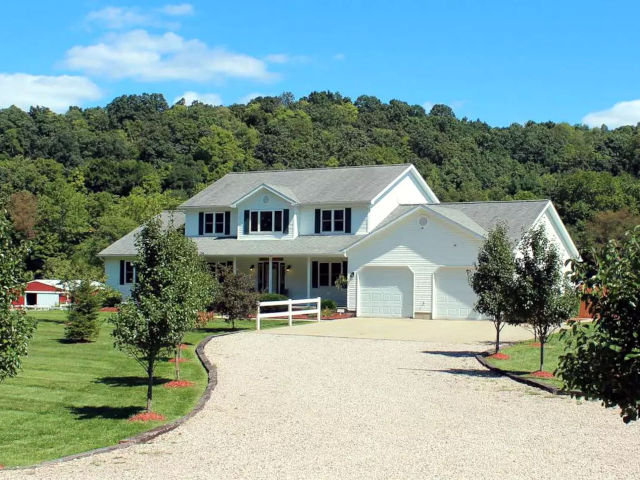 Grand Tara Lodge
A large home that sleeps up to 24 guests. This unit has a heated swimming pool, indoor basketball court and a football/soccer outdoor field. Perfect for the whole family! Tara's Is also known for Amazing comfort and the BEST amenities. 2 Full size refrigerators, a small fridge at wet bar. Tara's Dance floor Has LED Lighting, European spaHOT TUB,Outdoor Barrel Sauna, Wood burning Fireplace and More. Their karaoke is a Professional digital Touch system with over 11,000 songs to choose from and Has LED lighting. They have a playstation on our 102x 52 Digital Projector W/ Games, NFL Sunday Ticket, Big Ten Network, They also have a sports bar with 2- 50 HDTVs so you can watch both your Favorite teams at the same time.They have tons of board games, 10 person Texas Holdem Poker Table, Custom Built Pool Table, Winmau Pro Pub Dart Board, ShuffleBoard and More.Their outdoor Entertainment is also endless, Volleyball, Badminton, Horse shoes, Tetherball,Crochet and 2 field goal post for full field play…and plenty of land to invent your own Family fun..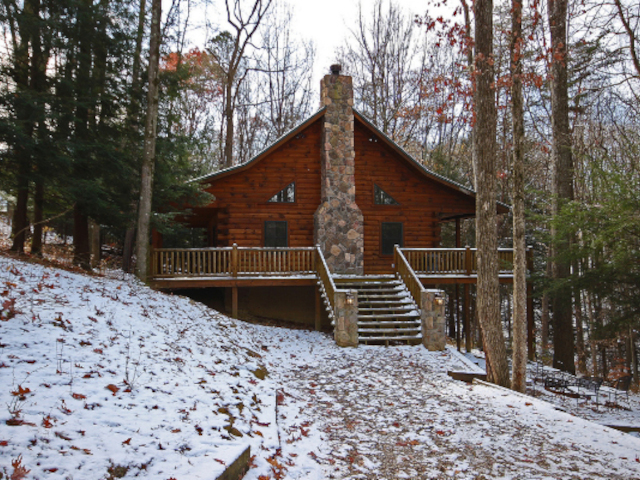 Woodland Ridge
Woodland Ridge has 10 units that can sleep anywhere from 2-39 guests. The Majestics Oaks lodge can hold up to 39 guests. Perfect for a family reunion! The Majestics Oaks lodge, Southern Belle Lodge, and the Western Lodge each have an indoor pool!